'Hughes has done a brilliant job crafting a story that no doubt will capture young fantasy lovers and their parents alike. Indie is a wonderful, strong, capable girl—something I'm always excited to see in books meant for young readers—her supporting cast is fun and memorable and the adventure whisks you away from start to finish … ' – Truth about Books

'… an engrossing tale of magic and mystery. The Shaman's Secret is well worth unlocking.' – The Sydney Morning Herald

'A wonderful addition to children's fantasy fiction … Themes of courage, strength, family and the wonder of magic are evident. I especially appreciate the strong environmental message that permeates these books … ' – The Mummy Project

'I loved Kalika Magic, I read it on holidays and couldn't put it down. Loved the messages and mystical magic woven through the story' – Elephant Journal USA

'I hope you are making as many books as Harry Potter or more because I can't wait to read them.'– Hudson, 11, Australia

'… As I read through the book, it felt like I was in the story. When I came closer to the end, I got even MORE excited about what was going to happen. When I finished the first book, I started to read the next one straight away. They were SOOO good. I was actually sad that I had finished both of them … I can't wait to read all your books!!! In the last year that I have been reading, this is definitely my FAVOURITE book!!!' – Maeli, 11, Hong Kong
GET THE BOOKS!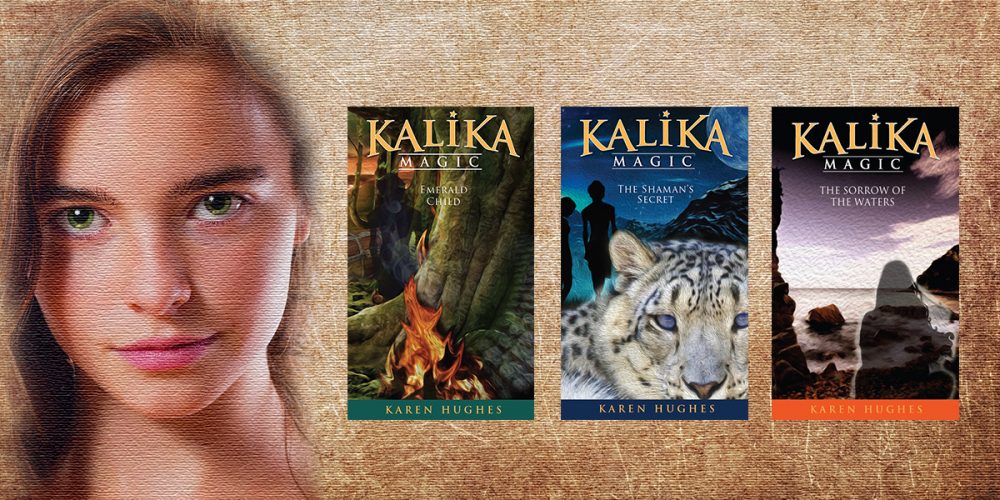 Now available in PAPERBACK and Kindle
Only
3
months until the next book comes out
Woo hoo!
'… whimsical and fun, but clever enough to treat kids like they're smart.'
Truth About Books
---
Buy Now