Karen Hughes
From an interview with Reena at The Mummy Project.
How long have you been writing?
It feels like forever. My childhood was filled with short stories, poems, songs, and plays. I started my own newspaper at age 10 and delivered it to the whole neighbourhood for the next 2 years. I also sent lots of stories to magazines – mostly they sent them back, sometimes they published them, once they even paid me. As an adult I missed the richness and wonder of writing fiction, so I started writing the Kalika Magic series about 8 years ago.
What or who inspired you to write the Kalika series?
The series started as a way of maintaining my sanity. I was practising as a commercial lawyer in Canberra at the time, and I had three small children. Life was pretty intense. Writing magical stories was my escape. At first I was influenced by all the books I'd read and loved as a child – books like The Lion, The Witch and the Wardrobe, A Wizard of Earthsea, Howl's Moving Castle, and of course, The Lord of the Rings – but as the series continued I found I was tuning into the natural world and my own experiences. That's when the writing became really magical.
Are the characters Indie and Kai based on anyone?
Indie and Kai are definitely their own people. They'd be upset with me if I tried to tell you otherwise! But I do have four children and they have lots of friends, so I've had plenty of inspiration. Like most of the teenage girls I know, Indie is strong-willed and no one can tell her what to do. She's smart and reckless, and she has a fiery temper. Kai reminds me more of my son. He's quieter, more serious, and he likes to think things through.

Do you have a message or messages that you are trying to communicate to your young readers?
I'm always surprised by the themes that emerge in my stories. Most of the time they are unintentional. I started the Kalika Magic series as a fun-filled adventure, but it has become so much more than that. It's a story of courage and perseverance – reminding young readers that there is magic and wonder in this world, and they'll be okay in the end, no matter what happens. It's also a story about our connection with the land, and the importance of caring for mother earth.
The books are set in a magical kingdom. Who do you count as your literary influences?
I'm a huge fan of Diana Wynne Jones (the queen of magical kingdoms), Neil Gaiman, Ursula Le Guin, and Eva Ibbotson. J.K Rowling, because Hogwarts is the ultimate magical world. Patricia Wrightson, because her work, in books like The Nargun and the Stars, shows an understanding of the importance of the land. And Philip Pullman and Margo Lanagan, because their writing is rich, contemporary, and inspiring.
Are there more books planned in the series?
Of course! I'm just warming up. Emerald Child explores earth magic and the power of the four elements – earth, water, air and fire. The Shaman's Secret introduces the shaman and the spirit animals. The Sorrow of the Waters is a more emotional journey, with the spirits of the water grieving over the destruction of the land. The Howling Sands, published in November 2017, is a wild adventure, as the children encounter wind spirits and shadow animals, and learn more about themselves and their magical world. Then there'll be one final book, bringing the total series to five.
Other than your books, what are your favourite books to read to your children?
I loved reading Emily Rodda's Rowan of Rin series to my children when they were younger, and they were always demanding Grimm's Fairytales. Lily, aged 9, is currently reading Deltora Quest to me. Before that it was The Spiderwick Chronicles. What else? Well, How to Train Your Dragon is always fun. And I do love The Wind in The Willows, especially if I'm allowed to read it in a British accent.

Any other interesting things that your fans should know about you?
I grew up on a large wheat and cattle property on the Liverpool Plains, and there were only 6 kids at my primary school. As a child, I spent my days exploring the bush and building shelters of sticks in dry creek beds. When I went away to boarding school at age 12 I almost died of homesickness. Maybe this explains my love for the land. Maybe it also explains why I believe creativity is so important for kids – it gives them the tools to cope when life gets tough.
Favourite spot to go with your kids?
There's a spot on the river near Dungog that feels like another world. The trees lean down over the road, and it's cool and dark, like you're driving into a green cave. The water is fresh and clear, with pebbles at the bottom, and I love that my pioneer ancestors are buried at the little church nearby – it gives me a sense of history and belonging.
Thank you for your letters!
"My mum and little brother met you on Saturday at the Newcastle Library. You signed copies of your books for me and Jimmy. Thank you!! What will your next book be called? I can't wait to read it. We are re-reading Emerald Child now. My favourite thing in the books is the sword of Veladin. Jimmy's favourite thing is the spirit animals. My favourite character is Kai … " –Charlie
"I hope you are making as many books as Harry Potter or more because I can't wait to read them."–Hudson, 11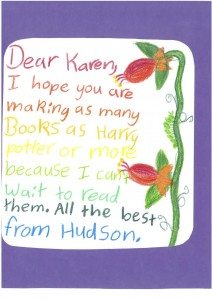 "I can't tell you how much I loved your book. Hopefully the second book comes out soon because I will read it 12 times! Once again, thank you heaps." –Ella, 12
"My almost 8yo son absolutely loved the Kalika Magic series. He has not stopped reading them. Staying awake late at night. Reading on the train to school. He even did news talking about them! And he only starting reading one year ago! But where do I go to from here? Is there any other books or even more a chapter series that you were inspired by or can recommend? I am guessing that perhaps that's why you wrote them because there was definitely a need. I don't want to start on Harry Potter just yet. But I want to keep encouraging his love for literacy! ps when are you expecting the last book to be released?! (Just so I can manage his expectations, ha ha!!)" –Lesley
"Your book was super amazing. I think I'll be your First Customer to buy your book. The whole class loved it, especially me! It was sooooo fascinating, your book, I can't wait till the next one, and the next one, and the next one, and all the other next ones. Please come to my school and read the next book when you finish it." –Frances, 12
"Your book is one of the best books I have ever read! Thank you soo much for coming in and reading to us, and I really want to read your 2nd book, your 3rd book and if you write a 4th. Thanks once again." –Sophia, 11
"I can't wait until the next book comes out, I'll buy the whole series." –Josh, 10
"I love your story so so so much. When I heard it the first time it blew me away. I can not wait till the next one." –Tahlia, 11
"I think your story is the best story in the whole world." –Nyima, 10
"Your book was great. I felt like I was right there." –Reuben, 11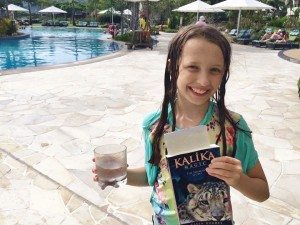 "Yeshi went to bed reading and woke up reading, came down the stairs reading and went to the toilet reading. He just closed the pages and spoke for the first time this morning and said that he really likes your book. To truly understand how engrossing it must be, you have to take into account the fact that the moments when Yeshi isn't speaking are very few!" –Linda, Yeshi's mum
"Oliver devoured this book in an afternoon. It was far too good to put down. When is the next one out?" –Jodie, Oliver's mum
"Look, your book is in Malaysia! Izzy is loving it." –Kirsty, Izzy's mum
---
Visit the Bookstore
Buy Kalika Magic books at Harry Hartog, Organic Feast, and Macleans Booksellers and online at Book Depository, Amazon, Booktopia and everywhere good books are sold. If you'd like signed copies (with cool owl stickers) visit our online bookshop.
Shop now
---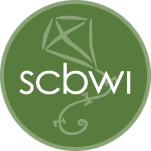 ---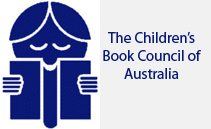 ---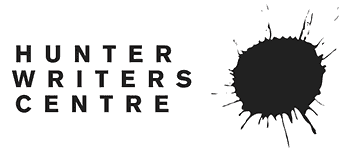 ---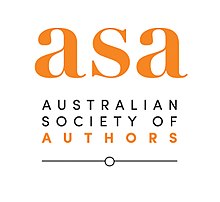 ---